Brandi S. Roman, O.D.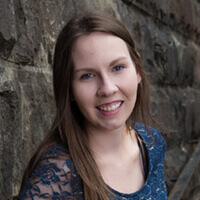 Brandi S. Roman, OD., grew up in Beaver Falls, PA. She is a graduate of Duquesne University in Pittsburgh, PA and received a bachelor's degree in biology with a minor in both biochemistry and mathematics while in a Pre-Med program. From there she was accepted into the optometry program at the Pennsylvania College of Optometry at Salus University where she received her Doctor of Optometry degree in 2018 with a completion of an advanced studies program of the anterior segment of the eye. During her school rotations, she specialized in pediatrics with an emphasis of binocular vision and vision therapy.
Dr. Roman welcomes patients of all ages. She enjoys practicing full-scope optometry with an emphasis on diagnosing and treating ocular conditions, such as glaucoma, diabetic retinopathy, and age-related macular degeneration. She is interested in dry eye, contact lens fittings, pediatrics, as well as the pre and post-operative care of her patients.
She is a current member of the American Optometric Association and the Ohio Optometric Association. She participates in the InfantSEE program for children from six months to twelve months of age.
When she is not in the office, she enjoys cooking, gardening, hiking, and spending her time with her husband and children.
Dr. Roman sees patients at our Boardman, East Liverpool, and Hermitage locations.
Related Pages