LASIK
What is LASIK?
LASIK, which stands for laser in-situ keratomileusis, is a popular surgery used to correct vision in people who are nearsighted, farsighted, or have astigmatism.
All laser vision correction surgeries work by reshaping the cornea, the clear front part of the eye, so that light traveling through it is properly focused onto the retina located in the back of the eye. LASIK is one of a number of different surgical techniques used to reshape the cornea. It is the most popular form of refractive surgery. Alternative procedures are LASEK and PRK.
What Are the Advantages of LASIK Eye Surgery?
LASIK has many benefits, including:
It works! It corrects vision. Around 96% of patients will have their desired vision after LASIK. An enhancement can further increase this number.
LASIK is associated with very little pain due to the numbing drops that are used.
Vision is corrected nearly immediately or by the day after LASIK.
No bandages or stitches are required after LASIK.
Adjustments can be made years after LASIK to further correct vision if vision changes while you age.
After having LASIK, most patients have a dramatic reduction in eyeglass or contact lens dependence and many patients no longer need them at all.
What Are the Disadvantages of LASIK Eye Surgery?
Despite the pluses, there are some disadvantages to LASIK eye surgery:
Changes made to the cornea cannot be reversed after LASIK.
LASIK is technically complex. Problems may occur when the doctor creates the flap, which can permanently affect vision.
LASIK can rarely cause a loss of "best" vision. Your best vision is the highest degree of vision that you achieved while wearing your contacts or eyeglasses.
What Are the Potential Side Effects of LASIK Eye Surgery?
Some patients experience discomfort in the first 24 to 48 hours after LASIK eye surgery. Other side effects, although rare, may include:
Glare
Seeing halos around images
Difficulty driving at night
Fluctuating vision
Dry eyes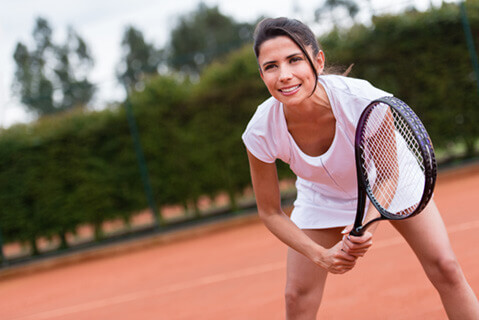 Who qualifies for LASIK?
LASIK is presently the most common type of laser vision correction procedure. It is an extremely effective outpatient procedure that is suitable for low, moderate and higher prescriptions. LASIK is currently one of the most frequently preformed healthcare procedures in North America.
LASIK can treat a very broad range of nearsightedness, astigmatism and farsightedness in people who are at least 18 years old, in good general health and have no eye diseases.
LASIK FAQs
Bladeless LASIK / LASEK / PRK
Dr. Lee is a fellowship trained corneal and refractive surgeon who will perform the all-laser LASIK, LASEK, and PRK.
Related Pages